When I ran out of my usual co-wash, I decided to purchase the Be Gentle, Be Kind Avocado + Quinoa Co-Wash from Briogeo. Briogeo is a natural hair product brand that boasts on its website that it has "eco-chic customers" and that its mission is to "Create hair that is vibrant and full of life through the earth's very own ingredients."
This was my first time trying any of the Briogeo products and I decided to try this one because in the past I have found success with avocado as an ingredient. The benefits of avocado for your hair and body are numerous.
While I don't actually like to eat avocados, I do recognize its benefits for hair and skin. Avocado oil is a remedy for dry and itchy scalp and also may be used to treat dandruff. Avocado can also help increase shine and fight frizz. To reap the benefits of avocado, you can either make a mask of your own or purchase avocado oil and apply it directly to the scalp.
Quinoa is becoming a more popular ingredient in hair products now as well and has been proven to reduce breakage during detangling as well as improve scalp health. So, these two ingredients combined should be great, right?
I really had no complaints with the co-wash. It was creamy and moisturizing which my number one requirement for a good co-wash that I'd purchase again. I used the co-wash and then used the Shea Moisture Grow and Restore Leave-In Conditioner and shea oil. I styled my curls with Camille Rose Naturals Aloe Whipped Butter Gel and diffused and added Lush R&B hair moisturizers after diffusing.
I was happy with the results and the co-wash's greatest benefit is that it is so moisturizing. I felt less of a need to add moisture before my next wash, though of course I did, and the co-wash did an excellent job of getting my hair clean and removing build-up. If you are looking for a richer co-wash during the winter this is a great choice, though
I will be using it year-round. At $20 a bottle, it is not cheap, but I think it is worth it.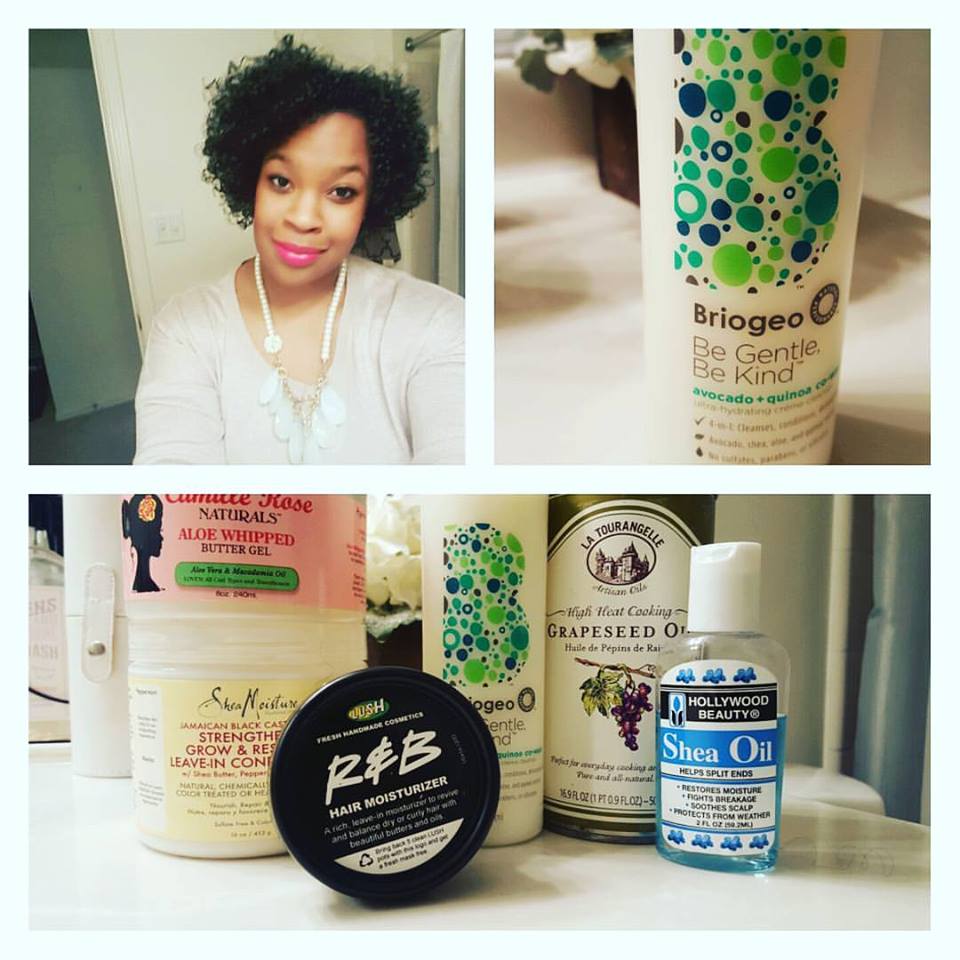 WHAT IT SAYS ON THE BOTTLE
Be Gentle, Be Kind™ crème co-wash is a 4-in-1 formula that effectively cleanses, conditions, detangles, and nourishes your hair. This ultra-hydrating formula removes impurities without stripping hair of natural oils. Fortified with hydrating shea, nourishing avocado oil & quinoa extracts, and soothing aloe to enhance manageability and healthiness of the hair. For those with textured, thick, dry, and/or color treated hair.