To big chop or not to big chop? That's the question most naturals ask themselves after making the decision to never perm again. 'Big chop' means to cut off any chemically treated or heat damaged hair that stands between you and your natural freedom! Some naturals choose to transition before their big chop, allowing them to keep the length and more styling options. Others like to slowly big chop, cutting off an inch or two every few months until they are 100% natural. And then there are the brave souls who jump all in, cutting or even shaving off all their hair, looking to just start anew. Either way, the big chop is a big deal for most women and it can be really scary. Are you thinking about the big chop this Fall/Winter? Here are some tips to consider before you grab the scissors.
BE PREPARED
Yay, you decided to embrace your natural hair! Step one, check. Honestly though, no matter how ready you are to embrace the new you, for a lot of us it's still unchartered territory. So be prepared. Be open and ready to learn all about your wonderful hair. You'll learn about different products, techniques and terminology, most will be unfamiliar to you, but be encouraged. Be ready to make mistakes, discover the magic of natural hair and really just enjoy your journey.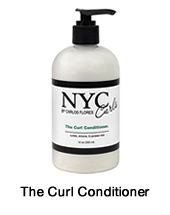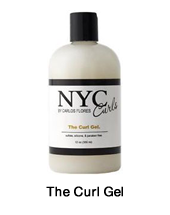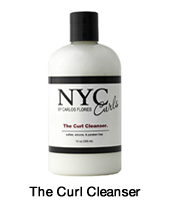 PRODUCTS
Temperatures are pretty much dropping everywhere so consider using products that are going to help keep your TWA (teenie weenie afro) moisturized. Cold weather literally pulls moisture out of your hair, leaving it feeling dry and prone to possible dandruff. Combat dryness by creating your own moisturizing conditioner spritz. (Curls Understood™ recommends NYC Curls' The Curl Conditioner and they even provide a recipe on their site).
As your curls start to grow in, define them using a light gel that won't weigh your hair down. Since your hair is still short, you won't need much product. (Curls Understood™ recommends NYC Curls' The Curl Gel which will give your curls some hold and is infused with flaxseed oil – perfect for nourishing dry or brittle hair this Fall/Winter).
Don't forget to cleanse your TWA after using product on your hair. It's important that you don't let product build up on your curls thus preventing much need moisture from penetrating the hair shaft. (Curls Understood loves NYC Curls' The Curl Cleanser which is sulfate, silicone, & paraben free).
HAIR CARE
Yes our hair is special and unique, however it's not the defining factor of our beauty or worth. Before you big chop remember it might take time to get used to seeing yourself with a TWA and it may be shocking at first. Just be patient. Who knows, you might actually like your hair short. If not, don't worry, with proper care and in time your hair will grow!
Until then embrace your new look, stock up on hair accessories. With Fall and Winter fast approaching, those living in cooler climates may actually want to invest in hats and pretty scarves to keep your head warm. Also experiment with bold lip colors or grab a gorgeous pair of earrings to accentuate your face. Don't develop hair envy of other natural girls with big beautiful fros and then begin hating your hair for not looking that way. Everyone's hair is different. Everyone's natural hair journey is different. Enjoy your new adventure and just remember to love the hair YOU have.
GET THE RIGHT TOOLS
Once you're ready to big chop, don't just grab the closest pair of scissors and start hacking away. If you're doing your own chop, get the proper tools for cutting hair. In fact you should grab a few things: Hair cutting shears, a hand mirror to see the back of your head, a plastic bag to throw the clipped ends in and hair ties so you can work in sections. With the proper tools, you'll do less damage to your natural new growth and ensure a successful big chop. If you'd rather have a professional do the deed, ask around and research for great natural hair salons near you.
HAVE THE RIGHT SUPPORT
I know the big chop can be intimidating, but rather than go at it alone, plan to have a friend there for encouragement. I big chopped quickly and alone in my boyfriend's apartment. For me, I didn't want any distractions or someone trying to talk me out of it, I was ready to fully commit to being natural. If needed though, ask a friend over for support and for positive feedback about your decision. Make it a big chop party! Invite a bunch of your natural curlfriends over and just have fun with it.
MY BIG CHOP