I like to consider myself a stylish person; a take into consideration what I wear, what colors look best, the shoes and accessories, etc. I like to mix up my style but stay consistent at the same time. Four style characteristics that I hold true to are the bold look, the soulful look, the boyish charm look, and the sweet look. These natural hair celebrities exemplify these four styles perfectly. With these styles, I have found myself to be somewhat a well-rounded style naturalista.
Although I have made these characteristics fit my own lifestyle, I was definitely inspired by natural haired women who make style look too easy. So, I thought I'd let you all know who I think inspires and embodies not only great natural hair and style, but each of my style characteristics. I think these ladies are not only talented, but beautiful and they truly take style to a whole new level. And who knows, they may inspired you as well to take your style up a notch.
Solange: BOLD
What can be said about a woman who doesn't even have to try and be cool? She could just walk down the street and she'd still be cool because of the way she's rocking her hair or the outfit she's stepping out in. Honestly, if it were ever possible in this world, I would make it my mission to be her best friend. She dares to try new looks even when there is much doubt (and with much success might I add!) Solange takes patterns never even thought possible to use in an outfit unless it was haute couture, and makes a statement. There is nothing that this woman can't and won't try in her wardrobe, and it's with this that she has inspired my bold side of my style.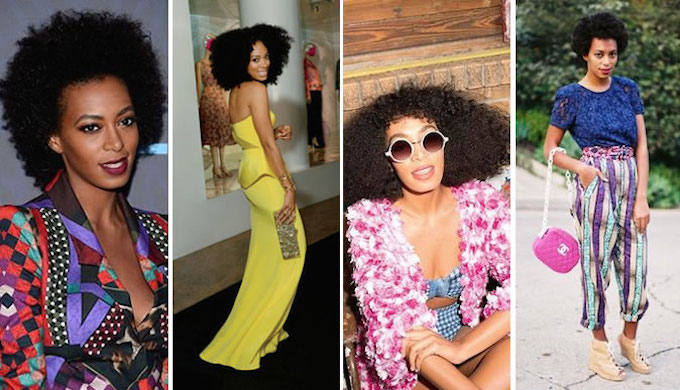 Ledisi: SOULFUL
The first time I heard Ledisi's voice, I fell in love with it because there was such an effortless soul to it. The first time I saw Ledisi's style made me realize that it was clear that this woman had nothing but a soulful body; not one bone was without soul. She carries herself with the perfect amount of sass and boldness, yet does it in the classiest way, and I think her style reflects that. Her style says to me, "I'm a strong black woman and I am a force to be reckoned with". Her style showed me that every natural haired woman has soul and they should let it out and let the world know it!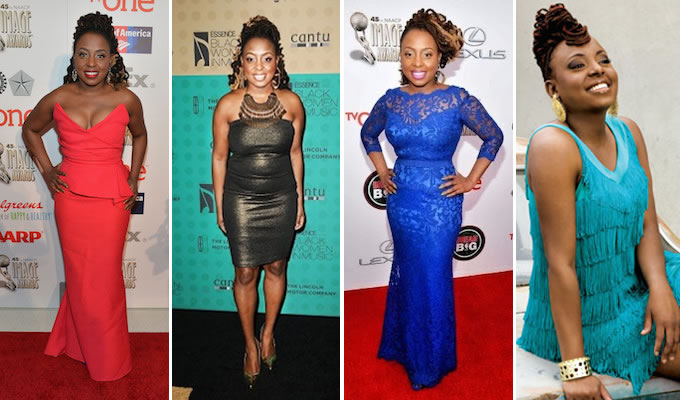 Lianne La Havas: BOYISH CHARM
Now I know a lot of you will probably wonder, "why does Lianne La Havas inspire you in that way?" Lianne la Havas is a beautiful woman with a voice that could calms the seas, and her look has such a modern edge to it. She is such a feminine woman, but her style crosses both the tomboy look with feminine charm. Combining patterns, colors and fits that are of a feminine nature, she adds a hint of boyish feel to the mix and ta da! You then have the perfect mix of style and person….Lianne la Havas. It's amazing how she makes the look so feminine so that you still know she is girly. She inspires my boyish charm style continuously and she makes me realize that my style can transcend into different areas such as a man's look.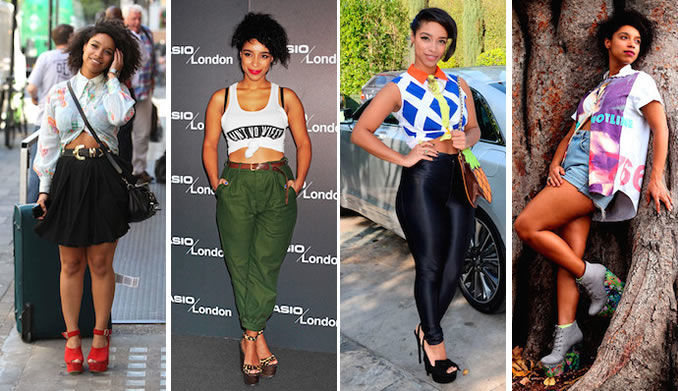 Corinne Bailey Rae: SWEET
From the moment she came out with "Put Your Records On" to now, Corrine Bailey Rae continues to dazzle me with her sweetness. I see a lot of sweet styles and innocent looks, but hers by far takes the cake. It doesn't overdo the sweet and doesn't make you think she's a young girl instead of the amazing young woman she is. The best thing is, her natural hair works with her sweet look; from the small curly bob she had when she debuted onto the scene, to the long curly mane she has now, it always works with her style and makes it all the more better. She definitely has earned her spot on my list as the queen of sweet and innocent.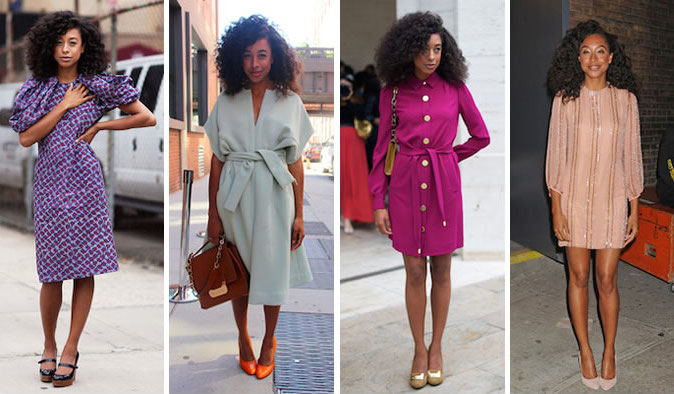 So there you have it, my list of amazing and wonderful women who not only grace this world with their talent, but grace my life with their styles. As long as they continue their excellent style, I'll continue to be inspired and enhance my look to be even more amazing alongside of them.