We've all been there, feverishly scratching a scaly scalp, trying to wash, brush, and comb those flakes away. Ugh, dandruff! There's nothing worse than those annoying snow flakes trapped in your delicate kinks and curls, ruining your faux hawks, Bantu knots, and updo's. Trust me, there's a solution. Here are five simple (and in some cases, natural) ways to restore your scalp's moisture, leaving your gorgeous mane flake and itch free.
DRINK WATER
First things first, drink more water. Like the rest of your skin, your scalp requires adequate amounts of water throughout the day in order to remain hydrated and healthy. I always make an effort to increase my water intake if I notice flaking or have an itchy scalp. By drinking half my body weight in ounces I notice a much more hydrated scalp and less annoying flakes.
USE A HOMEMADE RECIPE
As soon as I notice dandruff or feel a persistent itch, I reach for my coconut oil and fresh lime mixture. Coconut oil has antibacterial and anti-inflammatory properties which help kill bacteria on the scalp and since it's rich in fatty acids, it can also kill dandruff-causing yeast. Coconut oil's moisture rich properties are perfect to combine with lime. The lime's acidity refreshes the scalp, but be careful not to use the lime on any open areas of the scalp, as it may sting.
CLEAN YOUR SCALP
Dandruff still persisting? When's the last time you cleansed your scalp? I love a good co-wash as much as anyone else (who wants to deal with the dryness shampoos leave behind?) but there comes a time when we have to give our hair the thorough cleansing it needs. If you're nervous about stripping your hair, look for gentle, sulfate and paraben-free shampoos. You can always always choose to wash you hair with a mixture of shampoo and conditioner to ensure that your hair is getting the right amount of moisture.
MEDICATED SHAMPOO
You may even want to try a medicated shampoo. These shampoos can be bought over the counter and contain small amounts of zinc, tar, or sometimes charcoal. These ingredients eliminate impurities, help treat fungal infections, and help stop the ongoing itch that accompanies dandruff. You can consult your pharmacist regarding which type of shampoo may work best for you.
SEAL IN MOISTURE
It's also important to seal in moisture. The same way you would seal moisture into your hair, moisture also needs to be sealed into the scalp. After I wash my hair and condition, I like to follow up with a light oil to seal in the moisture before blow drying or styling. I use argan, coconut, or olive oil on my scalp and if I'm still battling the itch, I'll add in a few drops of peppermint oil to whichever I have on hand.
Bonus Tip: Be sure you're not using any styling products that easily flake. They'll only contribute the unslighty look dandruff causes and the product build-up will Exasperate the problem. Curls Understood loves CURLS Curl Creme Brule because it's a cream styler that will define, de-frizz, and moisturize your tresses leaving soft curls and flakeless.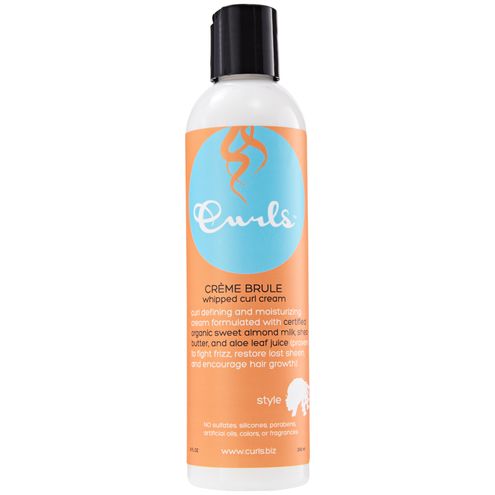 If you try all these and your dandruff does not seem to be clearing up, your condition may be more than just stubborn. In fact, it may be a sign of a more serious, more troublesome, but pretty common condition called seborrheic dermatitis which would require you to visit your dermatologist to know for sure.