Low porosity hair should not be a chore, it just needs gentle handling and personal tender loving care! Here I provide some tips to help you navigate low porosity hair so it doesn't feel dry, wiry or brittle!
To infuse hydration into low porosity hair, it always starts with water! Whether it's spritzing water or water-based products onto the hair or drinking plenty of water, you have to be in it to win it. Well hydrated hair provides elasticity, flexibility and less frizz. If you apply the methods below you'll feel the difference in your hair pretty quickly…
STEAM YOUR HAIR
Use a hooded steamer on your hair on a weekly basis, especially when deep conditioning. Approximately 15-20 minutes should do it but of course you can sit under there for longer. If you don't own a steamer, you can just pop a damp towel in the microwave for two minutes, squeeze the excess water out, and wrap the towel over your plastic cap.  This process will help to open your cuticles, allowing moisture to enter into your strands.
Remember heat is your friend here. There are several alternatives to steam your hair. You can use the Q-Redew hand held hair steamer, a free standing hair steamer that you can purchase on Amazon or buy from your local hair shop, or a free way to steaming your hair is in the shower.
MAKE BETTER PRODUCT CHOICES
With low porosity hair it is best to use lighter products such as light natural oils (Argan or Grapeseed), use lighter hair creams or mists. This will help prevent product build up and will not weigh your hair down. Product build up makes it difficult for moisture to enter into the hair, so try to avoid this the best way you can.
Curls Understood recommends Naturally Smitten's Curl Delight Mist and Hydrating Hair Custard. Naturally Smitten products are specially formulated for Kinky/Coily (type 4a, b, c) textured hair.
The Moisturizing Hair Butter is an excellent sealant for natural hair. Highly recommended for low porosity hair and dry-itchy scalp.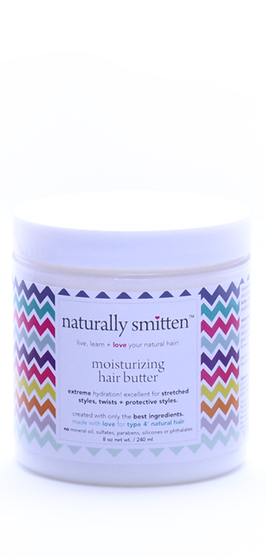 The Curl Delight Mist is a light and effective moisturizer that gives natural hair a healthy shine. Lastly, the Hydrating Hair Custard is a unique moisturizer that adds shine and gives definition.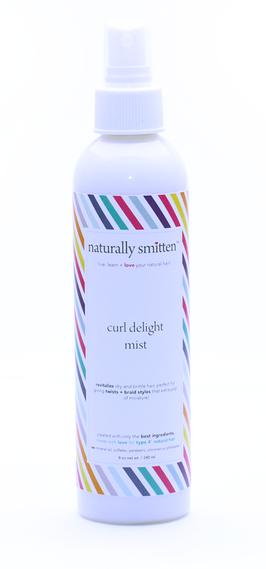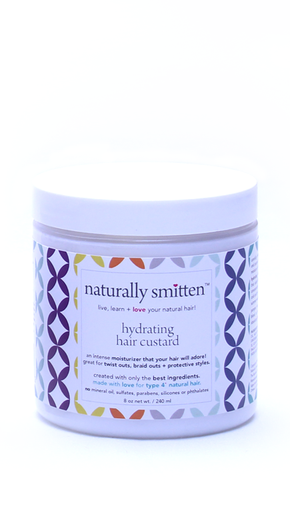 PRE-SHAMPOO TREATMENT USING OIL
This method is great if you have frizzy and tangled hair or ends that need treating. Pre-wash oil treatments add flexibility and softness to your hair, and this is what you want to achieve from this process. Low porosity hair can be prone to stiffness and dryness so this method will help
Penetrating natural oils provide a great waterproof barrier for the inner part of our hair. We want to add that layer to keep in our hair's proteins and moisture. The best penetrating oils are Coconut oil, Sunflower oil, Olive oil, Avocado oil. Apply these oils onto dry hair let's say 4-8 hours before washing your hair. This will allow the oil to penetrate through the hair. Then obviously wash out the oil when you perform your regular wash.
USE FILM FORMING HUMECTANTS
What are "Film Forming Humectants"? These humectants form a film over your hair that helps the hair to resist dehydration. When humectants form a film over your hair, the water within your hair strand has a hard time passing through the film, therefore your hair stays moisturized for longer. So it's best to use products containing film forming humectants AFTER you've added moisture to your hair.
The film forming humectants can be found in plant-based gels like Flax Seed Gel, Okra Gel, Aloe Vera. In conditioners, leave-in conditioners, hair styling products, shampoos look for these ingredients: hydroxyethylcellulose, pectin, xanthan gum, guar gum, marsh mallow root, slippery elm, carrageenan, nettle leaf tea, pantheon.
What method do you use for your low porosity hair? What products do you use?