As naturals we've all heard at some point that heat is bad… very bad. Yep, you gotta stay away from those flat irons and blow dryers if you want those curly tresses to grow. But riddle me this. How do all those ladies with long flowing straight hair keep it healthy when they blow it out every week? I've known women who will not miss an appointment even if it means driving through a blizzard.
So what's their secret? How are they achieving this impossible feat?! Well, like most things to see results you have to exercise good judgment and discipline. Every cause has an effect. So here we run down the best way to keep your natural hair healthy if you plan to wear it straight most of the time.
1
Deep Condition Like You're Paid To Do It
You can't expect to have shiny, healthy hair without incorporating deep conditioning into your routine. You MUST deep condition weekly, or at least every time you shampoo your hair, to maintain elasticity, moisture levels, and overall hair health. Mix it up by using cream-based deep conditioners or oils for a hot oil treatment. The cream will add moisture and the oil will add strength and shine.
Curls Understood recommends Bye Bye Parabens' Essential Healing Oil Treatment. The primary benefit is as a sealant and heat protector but it also has the unique ability to penetrate the hair shaft and moisturize the hair from the inside making your hair shiny and silky. Apply a small out of the Essential Healing Oil on the ends and throughout your hair. It can also be used for a hot oil treatment.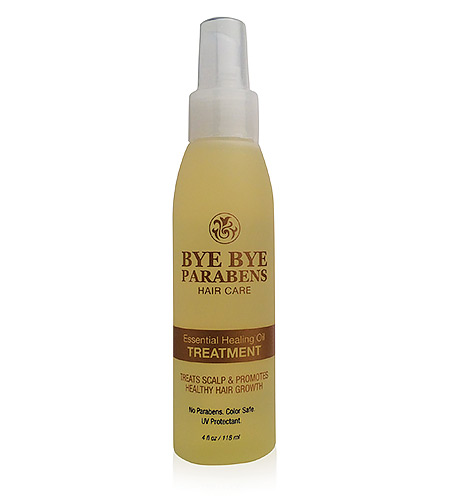 2
Use Quality Products. They Make A Difference.
Whether you use a stylist or blow out your hair at home, be sure to use products that will encourage your blow out to last. This means a great shampoo, conditioner, styler etc. This will help you go longer without reapplying heat. You'll also protect the overall health of your hair.
Curls Understood recommends a light-weight oil that adds shine to your hair without weighing it down and a conditioner that contains protein that will moisturizes, strengthens, and prepare your hair for thermal straightening.
3
Invest In A Quality Heat Protectant. Price Shouldn't Matter.
This should've probably been first. You'll need to protect your hair from the harsh heat imposed on your hair when straightening. Prep your hair with a heat protectant before you blow dry your hair. This is important because when you flat iron your hair the heat will aid in sealing in moisture.
4
Keep The Setting On Your Tools Low.
A professional should know this but just so you know, flat irons should be set to the appropriate temperature. This is especially important if you have fine hair. I'm talking about the individual strands of your hair (you may appear to have a lot of hair due to the number of hair strands on your head but the individual strands can still be fine). If they are fine they're more susceptible to heat damage – or damage of any kind. For fine hair use 250-300 degrees; for medium/average hair use 300-350 degrees; and for thick or coarse hair: 430-450 degrees. Definitely dont flat iron your hair more than 2 times in the same week.
5
Give Your Hair A Break!
Lastly, and this may not be popular, but consider giving your hair a break every now and then. It's always a good idea to give our hair a break from the styling choices we choose, whether it's heat, twist outs, protective styles etc. The break will do your hair some good. So plan out when will be the best time for you and your schedule and have an alternative style in your back pocket.