There are a growing number of apps available for hair care and beauty. We decided to pick 6 apps for natural hair and give you the breakdown on their key features. We love all of the ones selected for their ability to help you look your best on-the-go. All are available on iOS with a few available on Android. Let us know your favorites in the comment section.
---
Myavana
Founded by naturals Chanel Martin and Candace Mitchell, Myavana is the first mobile social hair and style network developed with the goal of helping women achieve hair nirvana.
Myavana encourages women to form communities based on hair texture, desired hairstyles, or geography. Users can upload hairstyles, share beauty tips (including information about styling products and preferred salons), and styling techniques.
Key Features:
• Discover galleries of products, hairstyles and local stylists
• Maintain your Profile of hairstyles to show your unique hair journey
• Connect with Girlfriends, old and new, and follow other hair gurus
• Save your Fav photos for your next trip to the salon or to try at home
The app is currently available on iOS devices.
---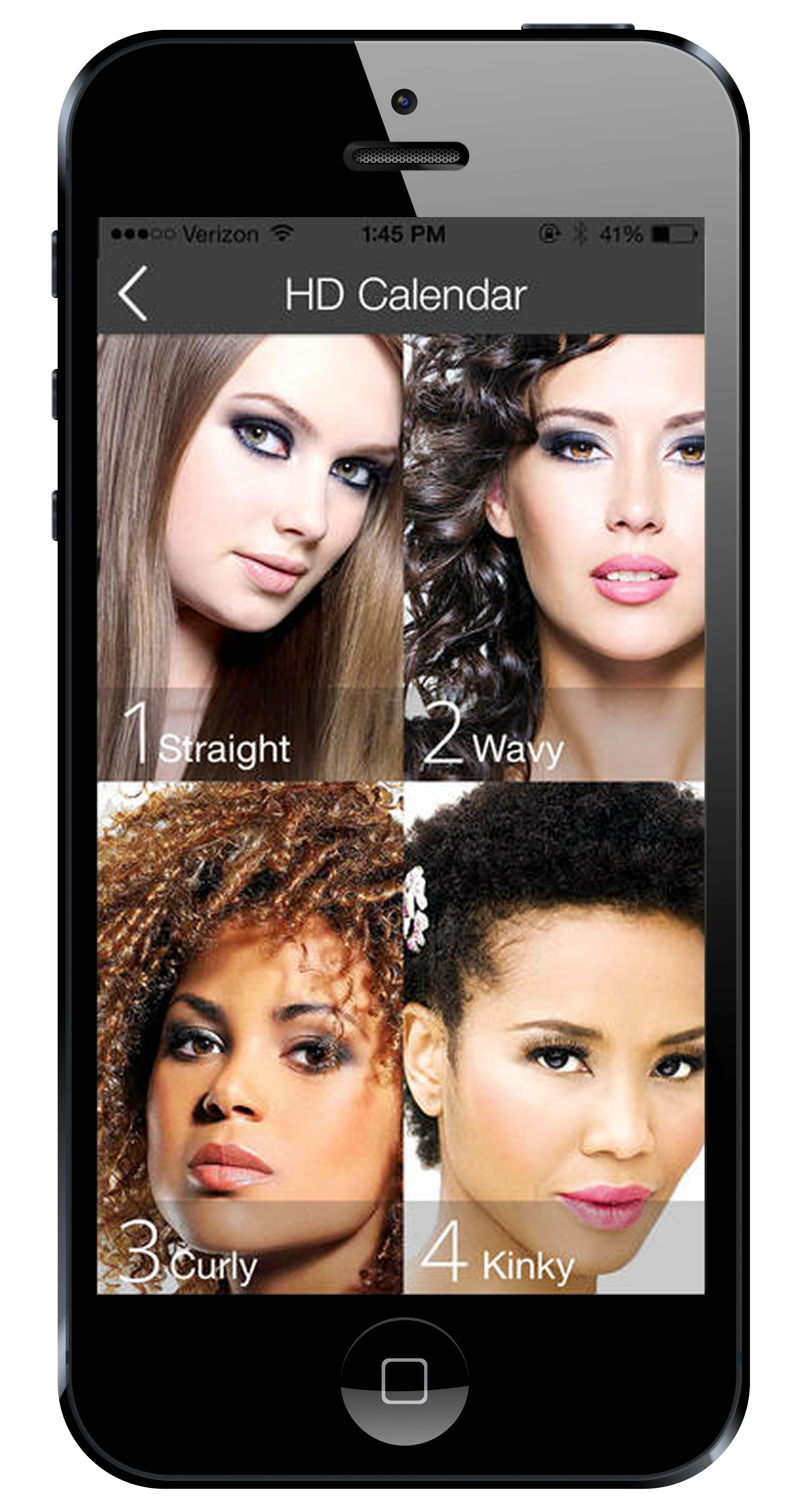 Hair Decoded
Hair Decoded is a mobile app for tracking and sharing hairstyles. Users upload photos every day to their calendar and share, connect, and comment on all hairstyles.
You can use Hair Decoded Calendar to find members and discover new friends. You can also use a #hashtag to discover new hairstyles and comment on regimens.
Key Features:
• Create and track hair regimens
• Search and discover new hairstyles
• Upload photos
• Share and comment on hair ideas and products
The app is currently available only on iOS devices.
---
StyleSeat
StyleSeat is your source for discovering and booking top beauty and wellness professionals near you, from hair stylists to massage therapists to personal trainers. If you're a beauty professional, StyleSeat is a free tool to help you manage your appointment book, client list, menu of services, photos and online profiles.
StyleSeat is the easiest way to browse photos, get inspired, read reviews, and find local deals at your fingertips.
Key Features:
• Find stylists based on service, location, recommendations, & more
• Book stylists online and track your appointment history
• Browse photos and professionals to discover trends and ideas
• Learn about top deals in your area
The app is currently available on iOS and Android devices.
---
Beautified
Beautified is the easiest way to find and book last-minute beauty & fitness services. Browse hand-picked spas, salons, and studios — when you're in need of a quick beauty fix, you can book it right on your smart phone. Just select the service you wish to book, pick an appointment time, book, and #getbeautified!
Key Features:
• A new way to get beautiful!
• Explore, discover, and book last-minute beauty and fitness appointments
• Quick and easy booking for appointments today or tomorrow
• Pay, include your tip, or share your preferences in advance — you'll never take your wallet out at the salon or need to call one again
• Easy-to-reach customer support
The app is currently available only on iOS devices.
---
Drybar
Straight naturals now you can book appointments from your iPhone or iPod Touch at Drybar, a blow dry bar. Their philosophy is simple. Focus on one thing and be the best at it. For Drybar that's blowouts.
But don't take our word for it. Book an appointment and let them give you the best blowout in town. Drybar style.
Key Features:
• Book a blowout appointment
• View and/or change appointments
• Get directions to your nearest Drybar
• Post photos of your blowout straight from the app onto Instagram, Facebook and Twitter
The app is currently available only on iOS devices.
---
Hair Journal
This simple to use app was created to help hair enthusiasts have an easy and fun way to track their hair growth and goals. Hair Journal contains features to help you set personal goals, reminders, track your growth through pictures and diary entries as well as space for your own personal review of your hair products!
Creating multiple profiles means that professional hair stylists can also use the app to create personalized diaries for clients; to include client favourite products, dislikes etc!
Key Features:
• Track hair growth progress and share with friends
• Facebook features built-in, which means you can post to Facebook directly from the app
• The app allows you to perform data back-ups and is transferrable between iOS devices
• In-app feedback functionality and support to contribute opinions and suggestions to app developers
The app is currently available on iOS and Android devices.