So we all know how this goes. You've been seeing a new guy for some time and it's getting to that point where you're about to take things to the next level. There are a myriad of important things to consider at this stage in a relationship but paramount is how you're going to wear your natural hair at night. This is serious stuff. Don't fret Curls Understood has your back. We'll have you singing I woke like dis, I woke up like dis…
We don't recommend going to bed with your hair all free and loose like they do in the movies (why don't sistas ever wear doo-rags to bed?… so inaccurate but we digress). Sexy as the concept of unbound nighttime hair sounds, the aftermath is not worth #TheStruggle. Waking up looking like you stuck your hand in an electrical socket while rolling around in hay isn't going to help the cause. A sista is trying to keep a man not scare him away.
If you have medium to long hair we think these 3 easy hairstyles will help you preserve your sexy and the moisture in your curls. Have short hair a la our featured image? Oh then you're nighttime routine is easy. You can keep your hair free and just invest in a silk pillow case or use a silk scarf to gently push back your hair into a puff.
1
Chunky Twists in an Updo
Perfect for keeping your hair stretched, simply twist your hair in 8-10 large twists using your favorite moisturizing products. Since these twists are on the bigger side the style is quick and easy to achieve – you won't keep him waiting long. Follow Yolanda's tutorial but instead of putting your twists in a bonnet, pin them in an updo using bobby pins.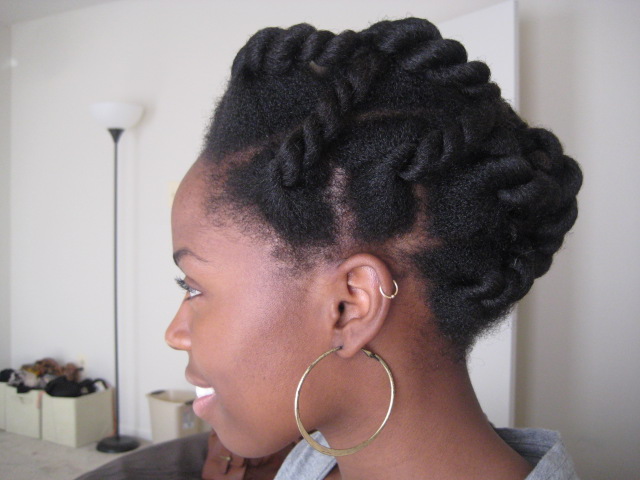 2
The Pineapple Method
The well documented pineapple method is great for preserving a curly set style like twist-outs, bantu knot outs, flexi rod sets etc. Donedo demonstrates how she uses a silk scarf to hold her curls in place high on top of her head. Pick a pretty scarf to add some va va voom to this nighttime look.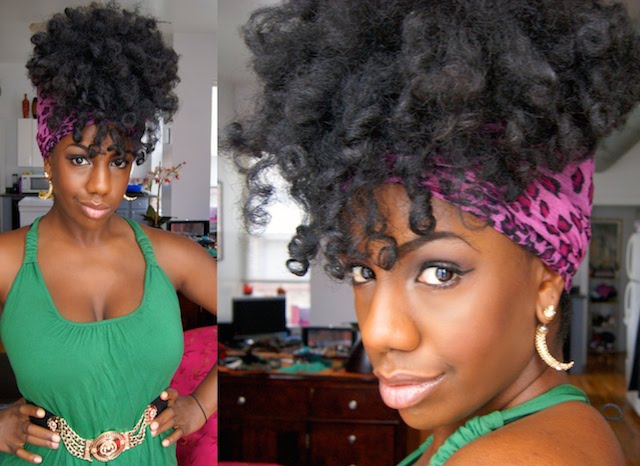 3
A High Messy Bun
Probably best used closer to your wash/detangle day, a high messy bun is effortlessly chic and may actually look better in the morning than it did the night before. This style is less controlled than the above, as such your hair may not be as "obedient" the next day, but hey your wash day is a-coming so what does it matter? You can rock this bun straight from bed and out the door while you run errands or at a lazy Sunday brunch with your man. Sarah shows you how to get your hair ready for bed using this night routine.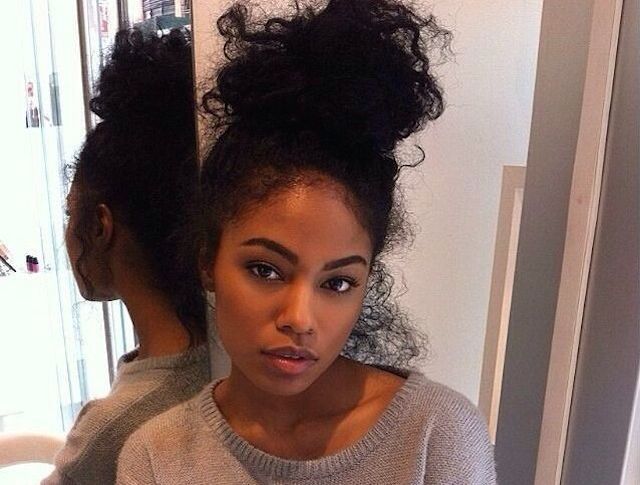 If you're interested in learning more about the most popular synthetic and natural ingredients listed in hair products on the market today, sign up HERE to learn when our product ingredient dictionary becomes available.
Main Photo Credit: Andres Latorre