With New Year here and the temperatures officially dropping to their usual January staples, most naturals are fully into winter protective style mode. The cold wind and knitted materials can be brutal on our delicate strands, so putting your hair in a protective style, such as braids, twist, or even a weave, is a great option for healthy hair and retaining length.
This winter I opted for short box braids. I'm always very particular when I install box braids because it doesn't take much for a protective style to become damaging to your real hair. Extremely tight braids or not properly strengthening or moisturizing your hair before and during your style can result in dry strands, damaged ends, and ultimately breakage… which no curly girl wants. It kind of defeats the purpose. So here's how I prepared my hair for my winter protective style:
CLEANSE
Since your hair will be 'inaccessible' for at about 5 weeks (recommended average length of most protective styles), you want to make sure it's clean, deep conditioned and extra moisturized for the upcoming style. First, I suggest a prepoo before your shampoo. This allows you to keep as much natural oils in your scalp before cleansing with a shampoo. I like to prepoo with Extra Virgin Olive Oil or my favorite inexpensive conditioner. I leave them in for about 20 minutes, rinse and then shampoo as normal.
STRENGTHEN
Any time I shampoo my hair before putting it in a protective style, I like to follow it up with a protein treatment to add strength back to my hair. Even a 2 minute quick protein treatment is great because it's quick and direct heat isn't required for it to work. I like to place a plastic cap over my head and allow the steam from my shower to active the properties in the protein treatment and after 2 minutes I rinse thoroughly. If you are protein sensitive you can skip this step.
CONDITION
Next, grab your favorite deep conditioner and apply normally. Good deep conditioners make my hair so soft and manageable and you don't have to spend a lot of monty on the,! I leave it in for at least 30 minutes with a heating cap. After a thorough rinse I wrap my hair in a t-shirt to dry.
MOISTURIZE AND STRETCH
The final step is moisturizing and stretching your hair. Braids are easier to install on stretched hair, particularly for us kinky, curly type 4 naturals. Once my hair is about 50% dry, because I like to moisturize while it's slightly damp I apply a leave in. I follow up with raw Shea butter and focus that on my ends and to seal in the moisture. To stretch my hair I braid 10-12 plaits all over, I then pull and pin them on the opposite sides of my head. I leave those in overnight and remove them right before the box braids are installed.
Curls Understood recommends Zenzele's Kink & Curl Leave-In Conditioner Milk. The unique combination of Organic Aloe Vera, Coconut Milk & Rooibos Oil will moisturize, soften and give your hair a healthy glow.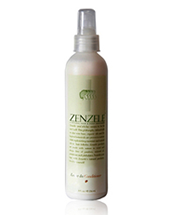 PROTECTING YOUR HAIR WHILE IN THE STYLE
This prep can work for any form of protective style. If you're wearing a wig for the winter, just leave the 10-12 plaits in or braid your hair straight back like cornrows and cover them with a stocking cap before putting on the wig. To keep your moisturized during the protective style, spritz with water and seal by rubbing a few drop of oil over your braids/conrows. Curls Understood recommends Zenzele's Sangria Hair Oil. Made with jojoba oil, along with this array of carefully selected oils that will condition, strengthen, seal in moisture, stimulate scalp circulation and add sheen to dull hair.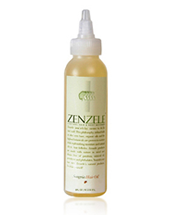 Prepping your hair for the winter is a must for any curly girl looking to retain length and still look fly while buried under hats, scarves and gloves.
Nogah Jones