Your college years are a wonderful time to travel, make lifelong friends, discover what you love, and try new things like going natural. During high school, no one wore their hair natural so I had no one to talk to about products and no one to keep me from going bak to the creamy crack.
Everything was different in college. It was refreshing to see so many young women wearing their natural hair with confidence and style. It inspired me to finally commit to transitioning back to my natural curls.
Going natural can be tough in college. There's homework, meetings, socializing— not to mention trying to squeeze in some sleep! Caring for your hair can get lost in the shuffle. These 10 tips will help make your transition a breeze.
1
Protective Style Whenever You Can
Those 8:00 am classes can be brutal especially when you wake up 30 minutes late and don't have time to take your twists out. Protective styling is your best friend during this stage. It helps decrease styling time and makes it easier dealing with two different textures of hair.

2
Take Advantage of Free Weekends
Every now and then you'll have a free weekend. Be sure to use this time to get a good wash day in.

3
Explain Your Natural Hair Situation to Your Roommate(s)
Thankfully, my freshman and sophomore year I had a roommate that wore her natural hair. If you're not so lucky, you may want to consider taking some time to explain why it may take you longer in the shower or why the room may smell like coconut and berries.

4
Make Friends with Other Naturalistas
Don't be afraid to strike up a conversation with a fellow Natural, you can develop a friendship and gain some natural hair advice at the same time.

5
Don't Spend Money on Expensive Products
Don't blow your budget. You don't need expensive products to have healthy hair while going natural. The great thing about being natural now versus 10 years ago is that there are plenty of excellent brands you can purchase online.

Curls Understood loves Wonder Curl's Good To Go Kit. Your college budget might not always be in line with your inner Product Junkie, but the Good to Go kit satisfies both. at just $22 you get 4 products: Get Set Hair Jelly; Get Slick Hair Smoothie; Butter than Love Hair Pudding; and Butter than Love Hair Whipped – plus get a cute pouch to carry them all.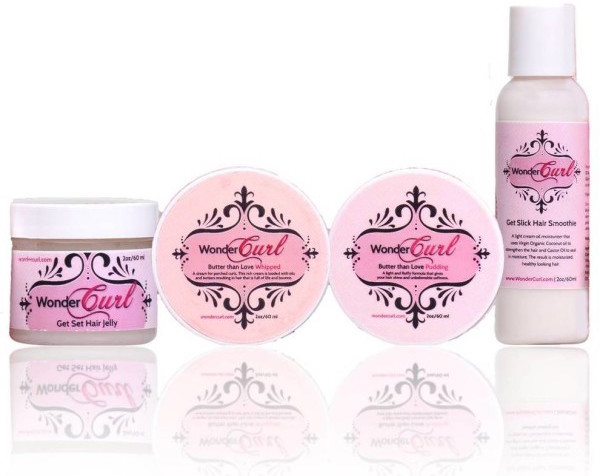 6
Keep A Hair Journal
Write down changes you see in your hair, product reviews, and keep track of your wash days. This will make it easier to keep monitor your progress and the product cocktails your hair likes.
7
Use Summer/Winter Breaks for Extra TLC
My transition to natural went a lot smoother during my breaks from school because I had more time to take care of my hair. Use your breaks to implement a weekly regimen to really pamper your transitioning hair.
8
Establish a Regimen
Consistency is key when going natural. The minute you fall off, there's no telling what can happen to your hair. The same way you create a regimen for going to classes and doing homework, make a hair care regimen and stick to it.
9
Start Your Own Natural Hair Group
This is something that I did not get a chance to do in college but I wish that I would have. Have monthly meetings in your dorm room or apartment where you get together with a group of Naturalistas and talk about natural hair. Discuss any trials or successes, have hair demonstrations, and maybe even have product swaps.
10
Embrace Your Curls in a Business Atmosphere
I'm really glad that I was able to go natural during college. It taught me how to be confident wearing natural hair styles while gearing up to be in the corporate world. Natural hair in corporate and business settings get a lot of flak because it is not seen as professional. In college, you will network and attend career fairs. Use this time to wear your transitioning hair and you'll see that most companies don't care what your hair looks like. It's a great confidence boost.
The college experience is unlike any other. If you've ever considered going natural while away at college but may have been intimidated, I hope these 10 tips will change your mind.