Regular users of Pinterest, Instagram, Tumblr or any social network are surrounded by photos of naturals with super luscious and super long hair. If your goal is to grow your hair to its ultimate length the struggle can sometimes feel very real! Questions like, "why doesn't my hair grow as fast as hers?" or "why can't I seem to retain length?" taunt your inner thoughts.
The key to natural hair growth is to embrace EVERY stage of your journey. Truth be told, long hair is time consuming and takes patience to nurture. Depending on your lifestyle it may not even be for you. Whether you'll rock a TWA for life or you're on a mission for "hairfinity" and beyond, searching the Curls Understood site by your hair's current length will give you relevant information that'll help you embrace the now.

Short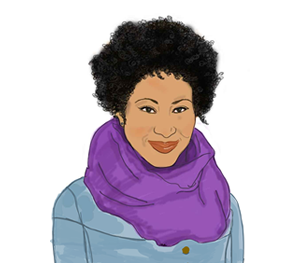 0″ – 3″

Short
could mean anything from 0 to 3 inches. You're either new to the natural game due the big chop or you love the ease a short 'do has to offer. This is the part of your journey which will require the least maintenance – ENJOY IT. Sure you may still have to style it everyday but you have less to work with. Hair this length is brand spanking new and therefore healthier. It hasn't been exposed to the world's elements… we're talking earth, wind
and
fire. Embrace the TWA and all its glory!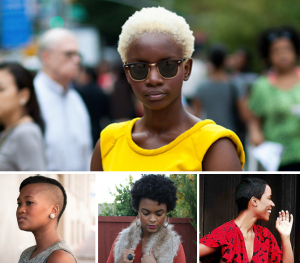 Medium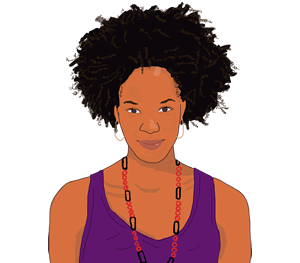 3″ – 10″
With 3 to 10 inches of growth you can now play with more hairstyles and even dabble in a little protective styling, which is necessary since your hair is starting to experience those elements. That said, if you follow a hair regimen, the health of your
Medium
length hair should still be in tact. Detangling thoroughly is also important at this stage. Be sure to detangle from root to tip so you remove all those shed hairs.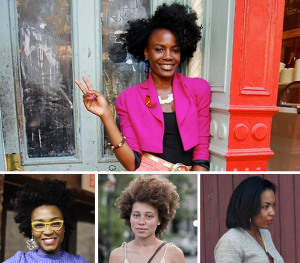 Long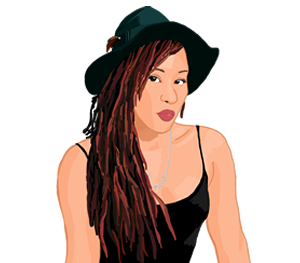 10″ to infinity…
Congratulations!
Long
hair is the side effect of a healthy hair care regimen. If your goal was to grow your hair, getting to 10″ and beyond indicates you've mastered what works for your hair. Now you have the ultimate styling playground. But don't get cocky. Protective styling is key at this length. Your ends are the oldest and most fragile part of your hair. Deep condition those ends regularly and you'll be dwelling in "hairfinity" for life.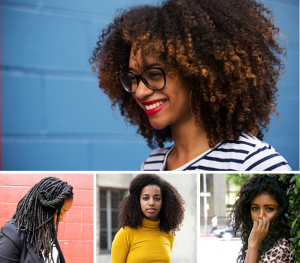 *Photo Credits: Le Coil, Hannan Saleh, Facehunter and Pinterest.