Does this scenario sound familiar? You're in your favorite pharmacy chain or online beauty store trying to decide what the next product purchase will be. You glance at the product label but once again realize you have no idea how to pronounce the ingredients listed nevermind understand what they might do to your hair. Though it's impossible to know if a product will work on your hair without trying it, you can certainly hedge your bets and learn how to read hair product labels properly.
Stop Guessing What Your Hair Likes
Take the guesswork out of hair product purchases. Learn what really does and doesn't work for YOUR curls with our digital Product Ingredient Dictionary launching in January. It lists the most popular ingredients found in synthetic and all-natural based hair products. Each ingredient's purpose and hazard rating are also included. Use the Product Log Sheets to track what does and doesn't work for your hair!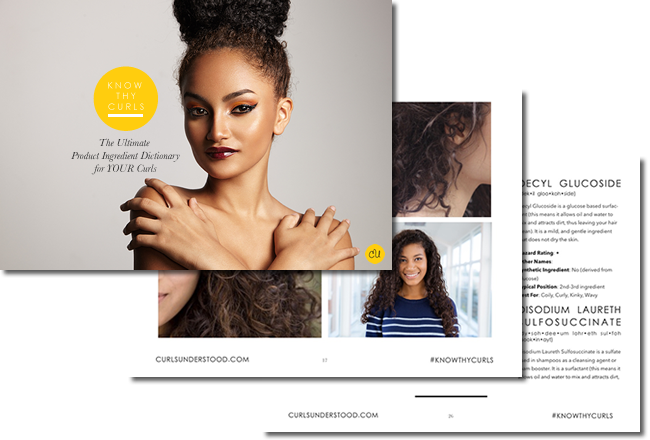 Who Needs This eBook?
• Curly haired women looking to make more informed hair product purchases;
• New naturals trying to learn what works on their hair;
• Naturals whose hair is sensitive to certain product ingredients.
How Did We Compile All The Product Data?
I researched 250+ products from the most popular curly hair brands on the market. Ingredient information is sourced from recognized cosmetic leaders & governing bodies. Plus, I review dozens of products a month for CurlsUnderstood.com. I've experienced many products first-hand!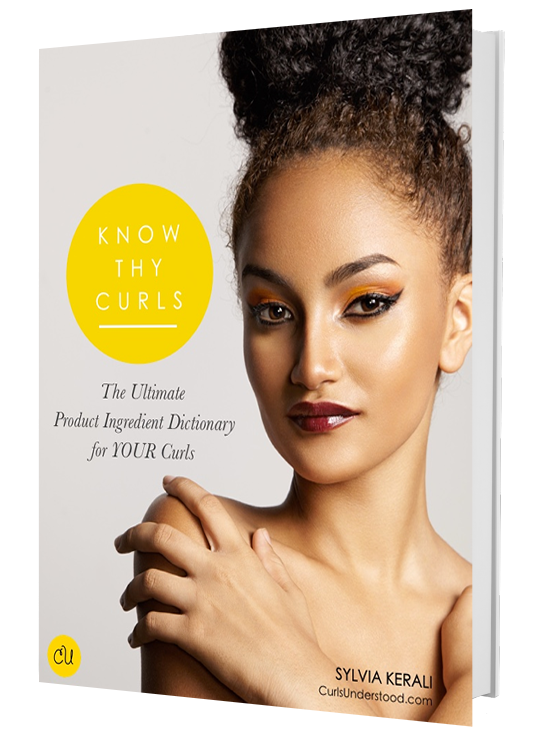 Win A Copy Plus Our Hair Box!
Our new eBook is the perfect shopping companion when searching for hair products. It launches in January but you can sign-up TODAY to win a copy plus our hair box. Learn more on KnowThyCurls.com.