As a natural curly girl and self-proclaimed product junkie, I'm always looking to try new products. Testing different brands, ingredients, and methods allows me to really find out what my hair responds to and what works. While some products are my staples, like Jamaican black castor oil, others I am willing to swap out and replace.
Rather than spending another $10 on a store-bought deep conditioner, I decided to experiment with DIY version. Thick, creamy hair masks are my favorite, and this avocado and banana hair mask didn't disappoint. The avocado oil helps rejuvenate the hair and scalp while the bananas are rich in natural oils and vitamins that protects your hairs elasticity, manageability, and prevent split ends! We all know the wonderful benefits of olive oil. It's moisturizing, and adds shine, so having that as the third ingredient is nothing but a bonus.
Here's what you'll need:
• 1/2 ripe avocado
• 1/2 ripe banana
• 1 tsp of olive oil
• 1 beaten egg (optional if protein sensitive)
• Blender/mixer or bowl and fork
Mash or blend the avocado and banana together. Once smooth add in the beaten egg and olive oil, continue to mix well. Next, part your hair into four sections to make your hair easier to work with.
Evenly apply the mask to your strands and detangle as you go. Once you've covered all of your hair, place a plastic cap or bag on your head and let it sit for 15 – 30 minutes. Afterwards, rinse out the mask thoroughly and wash your hair as normal.
Now, I know the jury is still out on deep conditioning before you cleanse, for some it works and for others it doesn't. I say try both and see which method your hair responds to. I like using this particular recipe on dry hair, almost as a pre-poo to soften and moisturize my hair as I detangle. My shampoo/cowash afterwards is quick and I have minimal shedding.
After this mask my hair felt great. It was moisturized, soft and styling was a breeze. Depending on the length of your hair, the amount of ingredients above is enough for one treatment. If you have long thick hair, just use one whole avocado and banana.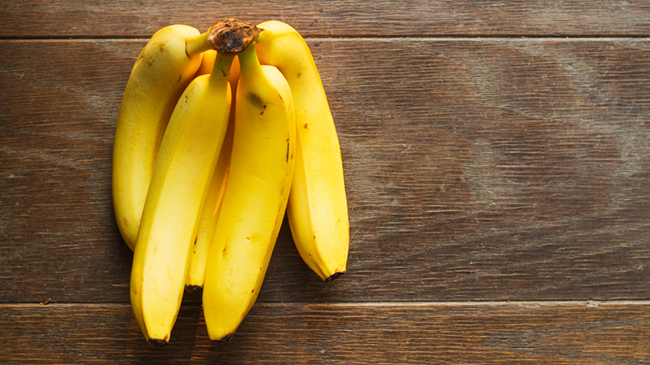 Do you have any favorite DIY recipes? How do you deep condition, before or after you wash?
Does your hair know the difference? Share below…