Do you want healthier, stronger and even longer hair? (Who doesn't?!) Well a regular intake of the right vitamins can help you to achieve just that. Enter Biotin. This vitamin works wonders for hair growth and strength and there have been numerous positive reviews from naturals all over the world. Read our biotin natural hair results. However, like everything else there are also negative side effects to Biotin. We'll share with you both sides based on our own experiences and give you guidelines as to how best these pills should be taken and to achieve optimum results.
POSITIVES
• Aids in hair growth
• Helps as a preventative treatment for baldness
• Can alleviate skin issues such as eczema, dermatitis and acne as well as help in the overall improvement in the health of your skin
• Strengthens hair and nails
NEGATIVES
• Can cause acne and breakouts for some individuals
• Hair may grow thicker and longer in other areas… if you know what we mean!
GUIDELINES FOR TAKING BIOTIN TO ACHIEVE BEST RESULTS
• The most important guideline to follow is to make certain that you start with the lowest dosage available which should be a maximum of 1000 mcgs but if you can find lower…get the lower dosage! This is because your body needs to get accustomed to the additional biotin you are putting into it. There is a higher risk of you getting acne and breakouts if you start from a ridiculously high dosage. As your body gets accustomed to the smaller amounts you can start to increase the strength. We would say to give each dosage at least two weeks to make certain that your body is okay with it.
• Drink your recommended 8 glasses of water every day. Biotin is a water soluble vitamin which your body already produces. Therefore, to prevent break outs due to there being too much biotin in your body, you must flush out the excess through the urinary tract. Get to gulping sista!
• In the quest to avoid acne, B vitamins such as B1, B2, B3, B5, B6 and B12 should be taken along with the Biotin as they basically do the same thing that Biotin does. Quantities of them both should therefore best this way.
• Taking supplementary multivitamins can also aid in balancing out all the vitamins needed by your body so that there is no imbalance of vitamins which could also lead to break outs. We definitely recommend finding gummy vitamins as it makes taking vitamins fun and absolutely delicious!
• Take all of these vitamins with a proper meal either in the morning or at night.
• Pregnant women and children should get their doctor's approval before taking biotin… just to be on the safe side.
NATURAL SOURCES OF BIOTIN
Foods such as beef liver, egg yolk, soy flour, brewer's yeast, milk, kidney and unpolished rice are the best natural sources for biotin.
OUR REVIEWS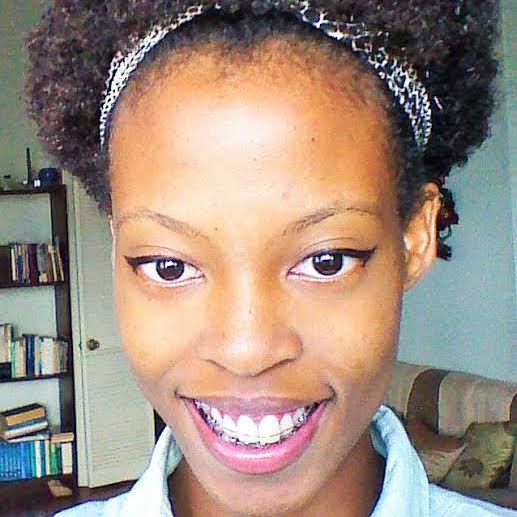 Be.B,Anne's Review: This is a great vitamin! I started taking Biotin when I was transitioning to natural hair in the Summer of 2013. Though I started with a 10,000 mcg bottle, I experienced no acne but saw a definite change in the strength and health of my hair. My hair was shinier and appeared to love me back even more. Hair growth was also seen in the couple of months that I did take it. I have now started to take the 1000 mcg biotin pills and I remain without complaint. I would recommend this vitamin to anyone! Please follow the guidelines above to achieve even better success than I did.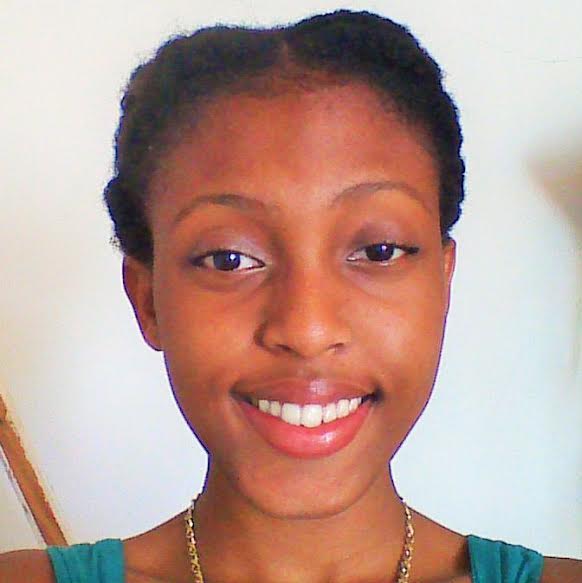 Tammy-Rose's Review: I started to take the 10,000 mcg biotin pills when I first big chopped in 2013 as well, unaware at the time that this was actually a very…very stupid idea to start at such a high dosage. I experienced horrible breakouts and scarring because of this and though I tried to fight back after learning that I had to drink water, nothing saved me from the facial demons that continued to occur. I therefore discontinued its use, bruised, battered and defeated. It took me a year and a few weeks to muster the courage up to try biotin again…but now at 1000 mcgs, I must say that everything is going great! No break outs so far as I have been getting in that water like a camel and my hair has gotten stronger. Hair growth has also been noticed. I would also recommend Biotin to everyone!! Please read the guidelines…don't suffer like me.
Photo Credit: Natalie of The Tiny Closet