We just had to share this cute feature on Alaia Rose Barbier, stylist Monica Rose's daughter. If you follow Monica Rose on Instagram then you're already familiar with all the great photos of her daughter's style. Having a mum who's a stylist definitely has is benefits. Her closet is better than some grown women we know. How many purses does a little girl need?!
Monica says of her daughter's style:
Her style is girly with a hint of tomboy. She loves tees, hats, leather leggings, sneakers, and her rain boots. She loves anything easy and comfortable.
Let's not forget to mention how cute Alaia's curls are. Between her style and her hair she represents curly little girls so well! Head over to The Coveteur to see more photos from the feature and see a selection of her Instagram pics below.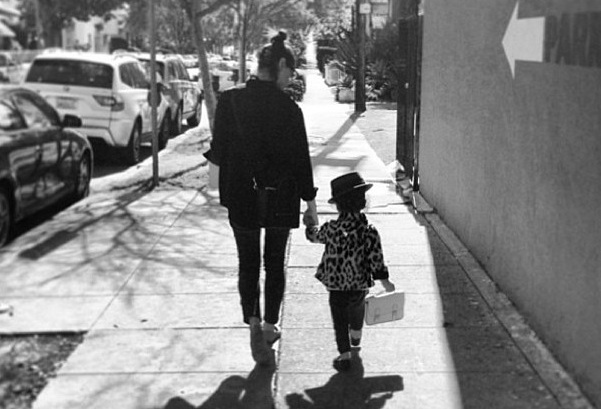 * Photos from The Coveteur and Instagram