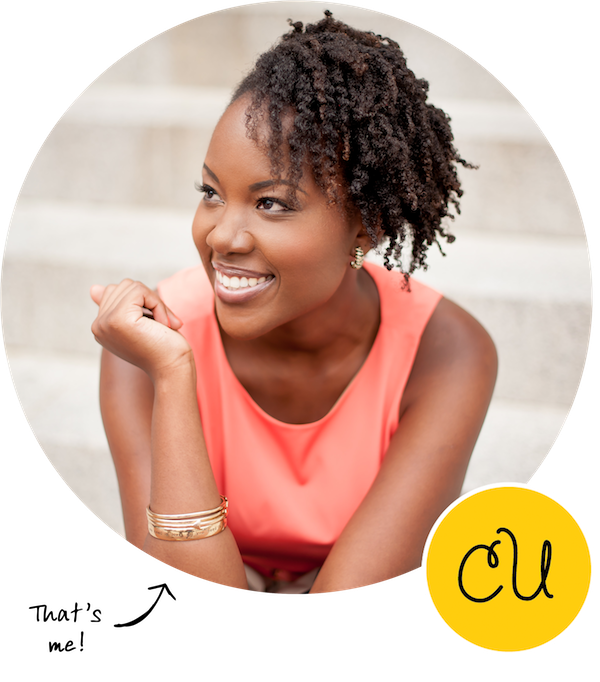 natural hair
Understanding your curls, and all its eccentricity should be fun!
So here's the deal. There are many fabulous vloggers, bloggers, stylists and products out there for women who wear their hair natural, but combing through all that information can be downright daunting. Especially if you're new to the game.
Curls Understood is a platform that delivers inspiration and information to the curly, natural hair community with a special focus on new naturals (those just starting to embrace their curls). Our mission is simple. We create and curate reliable content from around the web then organize it so you can get to what you need to know quickly.
My natural hair journey started over 10 years ago. Waaaay back in 2004 there wasn't the wealth of resources on the internet that there is today. A sista had to put on her detective hat to find the "truth".
Nowadays the problem has reversed. There's lots of information out there but how do you know where to start? Or more importantly, what's credible?
Whether it's locating a salon near you that can handle your texture; finding videos from vloggers who share your hair's attributes; or exploring the idea of starting your own natural hair based business, we've got you covered.
Be sure to leave reviews, comments, suggestions – all that good stuff. It'll better serve this wonderful natural hair community and help Curls Understood grow.
Also check out my personal blog sylviakerali.com for entrepreneur and blogging tips!

Sylvia, Founder
How The Site Works…

Products & Salons
How many times have you walked out of a salon utterly disappointed at the results and equally disgusted at the price you paid? Sigh. The pain is palpable. To add insult to injury, I bet if you counted all the money you've spent on unused products you'd have enough for a mini vacation. Stop the madness! Use reviews from fellow naturals in the and Salons sections – all tagged by Hair Type of course. You can even update your profile to indicate your Texture, Volume and Length giving others some context around your reviews.
Hair Type
Hair typing is a sensitive subject for some naturals. Duly noted. However, we decided to segment content by three categories: Texture, Volume and Length. This isn't to establish a hierarchy but rather to make information more easily accessible. If your hair doesn't fit neatly into one category, just browse more than one section of the site. In fact, we encourage you to read beyond your hair type – we can learn from each other.
Kids
There's nothing cuter than seeing a kid with healthy, lush, natural hair. We recognize that Kids have unique needs so here you'll find useful tips, product reviews and hairstyles hand picked for your little ones. An especially useful section if your child has a different texture than you.
News, Culture, Business and Events
Self explanatory, really! But we do want to highlight the Business section under News which contains great advice and tidbits on how to start and promote your own venture. Let us know of any natural hair Events in your city so we can share.
Newly Natural?
New to the game, huh? Don't fret. Just visit our Newly Natural section to get started. We've highlighted the top 5 things you need to know about your hair before you do, buy or cut anything. Also check out our Glossary to get up on the lingo.