There is no doubt that Youtube and blog posts are true lifesavers, but sometimes we curly girls need our answers all in one place. Here are four must-have books on natural hair:
1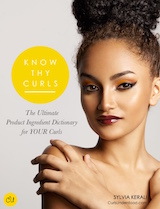 Take the guesswork out of hair product purchases. Learn what really does and doesn't work for YOUR curls with CurlsUnderstood.com's digital Product Ingredient Dictionary. It lists the most popular ingredients found in synthetic and all-natural based hair products. Each ingredient's purpose and hazard rating are also included. Use the Product Log Sheets to track what does and doesn't work for your hair!
2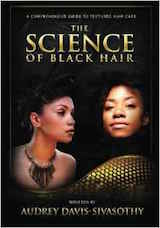 "The Science of Black Hair" is described as a "consumer textbook," and is perfect for those of us who like to take our research one step further. It's full of extensive detail, verified research, and honest testimonials. You'll read and learn about the structure of hair follicles, differences in porosity, and how protein affects various hair textures. It serves as the perfect Natural hair "bible!"
3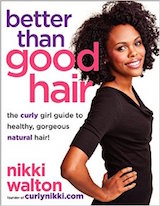 It's no secret that most naturals learn how to style and grow their hair first and foremost on the internet. We browse YouTube and various blogs to find all the answers to our questions. Curly Nikki has been a go to natural hair guru on the web since the beginning of the new natural hair wave. Her book "Better Than Good Hair" is a conglomeration of her best healthy hair tips, and is a timeless book for naturals at every single stage of their journeys.
4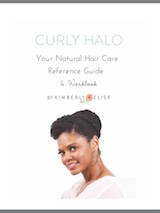 Kimberly Elise is a four-time NAACP Image Award and Chicago Film Critics Award recipient. She's also a fellow curly girl and natural hair advocator! On her website Kimberlyelise.com she shares her natural hair story and tips for healthy haircare. "Curly Halo" is a reference guide and workbook that she created as a one stop shop for all things healthy hair. There's also a handy appendix that includes tips on terminology and a blogger resource guide.
5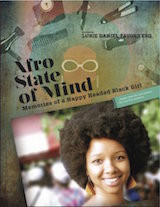 Lurie Daniel Favors is a powerhouse in the natural hair world. In this book, she describes in full detail her natural hair journey from youth to adulthood, tying in commentary about social constructs and politics. It's definitely a worthwhile read for those of us who like to think of our hair choice as both personal and political in nature.
What is your go to book for healthy hair tips? Share your top pick below!