There's much debate about whether store bought or natural products are they way to go for your natural hair (or your lifestyle in general). While store bought products have chemicals that can preserve them, natural products take a long time to make and you have a shorter shelf life. When all is said and done, we recommend trying natural made products as the nutrients have multiple benefits. Here are four natural hair recipes to try today!
Goat Milk Conditioning Hair Mask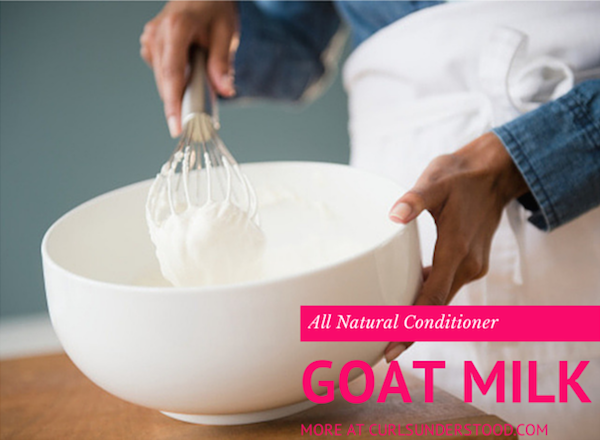 Benefits:
Makes you hair soft and manageable with lots of definition. Also great for your scalp because it battles dryness, itchiness and dandruff.
Ingredients:
1/4 c. goat's milk (2 ice cubes thawed*)
1 tbsp honey
1 tbsp extra virgin olive oil (EVOO)
1 tsp Vatika Oil (Virgin Coconut Oil can also be used)
1/4 tsp guar gum (not only thickens mix, provides AMAZING slip!)
Directions:
• Mix together goat's milk, honey, EVOO, and Vatika Oil (I used a spoon, but a mixer or whisk could also be used).
• Slowly sprinkle guar gum into the mix while constantly stirring ("Slowly" is the operative word. If you dump the guar gum into the mix, you will get "cottage cheese" lumps, which can be difficult to rinse out of your hair.).
• Allow mixture to "hydrate" for 15-30 minutes (this is when it thickens).
• Pour conditioner into an applicator bottle (optional).
• Go for yours (massage into scalp and smooth through hair)!!
By Shelli of HairScapades
All Natural Hair Mask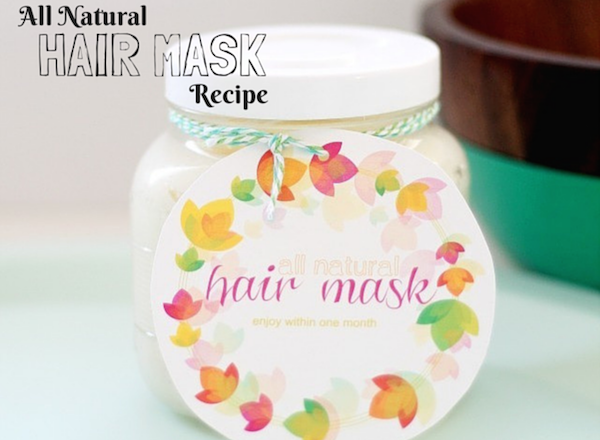 Benefits:
Coconut and extra virgin olive oil are excellent natural conditioners. The honey adds shine whilst the baking soda gets rid of product build-up.
Ingredients:
1 cup coconut oil
1 Tbsp olive oil
1 Tbsp honey
1½ tsp baking soda
Directions:
• Put all of the ingredients in a bowl and mix together with a hand mixer, or put them in a blender and blend them all together until they are mixed into a cream.
By McKenzie of Girl Loves Glam
Leave-in Hair Growth Treatment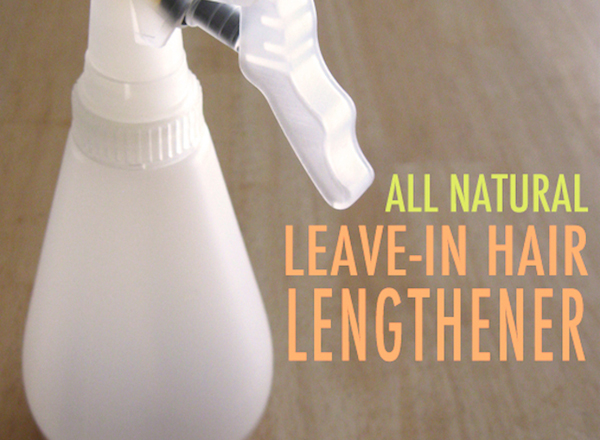 Benefits:
Firstly, it's super fast to apply; secondly, it feels really light on your hair – great for finer hair textures. Note that the chamomile will lighten hair especially if you're exposed to a lot of heat or sun.
Ingredients:
2 bags – Camomile tea (make sure it's 100% camomile) or Peppermint tea
1/2 tbs – Dry Rosemary leaves
5 tsp – Lemon juice (from the bottle or the real thing). Optional as it lightens hair.
1 cup – water
Directions:
• Heat up your water and put in into a cup or jar to steep with the two chamomile tea bags. Leave it be for now.
• Take the Rosemary leaves and grind them as fine as possible. Of course, a mortar and pestle is so helpful with this step, but getting the leaves super fine isn't truly necessary. Let's go back to our steeped tea.
• Remove the tea bags and stir in the lemon juice!
• Now stir in the Rosemary leaves. Put the mix in a jar that you can shake but it's not entirely necessary. Now let this mixture sit for an entire day because you want the rosemary to steep as much as possible.
• In order to get this to spray, strain the rosemary from it before placing it in its final bottle.
By Bree of A Fourth Leaf
Herbal Mayonnaise Hair Mask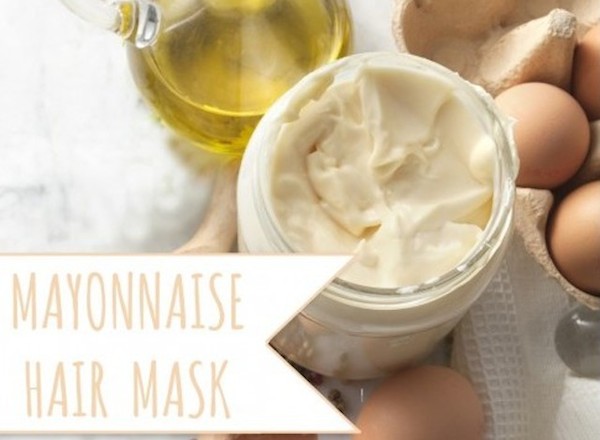 Benefits:
Great for moisture, shine and growth. Heat your hair when wearing the mask for extra conditioning benefits.
Ingredients:
1 large (or 2 small) egg yolk(s) at room temperature – softens your hair
1 tbsp. apple cider vinegar – adds shine, restores pH balance, removes residue and product build-up
1 tbsp. powdered** rosemary – encourages hair growth
1 tbsp. powdered** sage – encourages hair growth
1 tbsp. powdered** burdock root – softens your hair
1 tbsp. powdered** nettle – adds shine, encourages hair growth and moisturizes the scalp (good for dandruff)
1 egg white – adds shine
1 tbsp. coconut oil – reduces oiliness
2 tbsp. olive oil – softens the hair
2 tbsp. grapeseed oil – moisturizes
8 drops (or 1 large capsule) of vitamin E oil – moisturizes and adds shine
Directions:
• Add all of the non-oil ingredients to a blender or food processor.
• Pulse a few times to combine.
• Turn your blender to a medium speed and slowly start to pour the oils into the non-oil ingredients.
• Your mix should start to emulsify and form the mayonnaise.
**If you can't buy powdered herbs, use a mortar and pestle or a coffee grinder to powder the dried herbs.
By Katie of Hello Giggles